The Zest Cakes Ordering Guide
We want to make ordering your next cake (or cakes!) as easy as possible. Here's our quick guide on the best way to order your cake using our online store.
All of our cakes are freshly made to order and our online store allows you to easily select your cake and style of choice. Our express options are available to collect in as soon as 2 working days, the rest of our options need 5 working days minimum notice. If you need a cake sooner please contact us to see if we can accommodate you.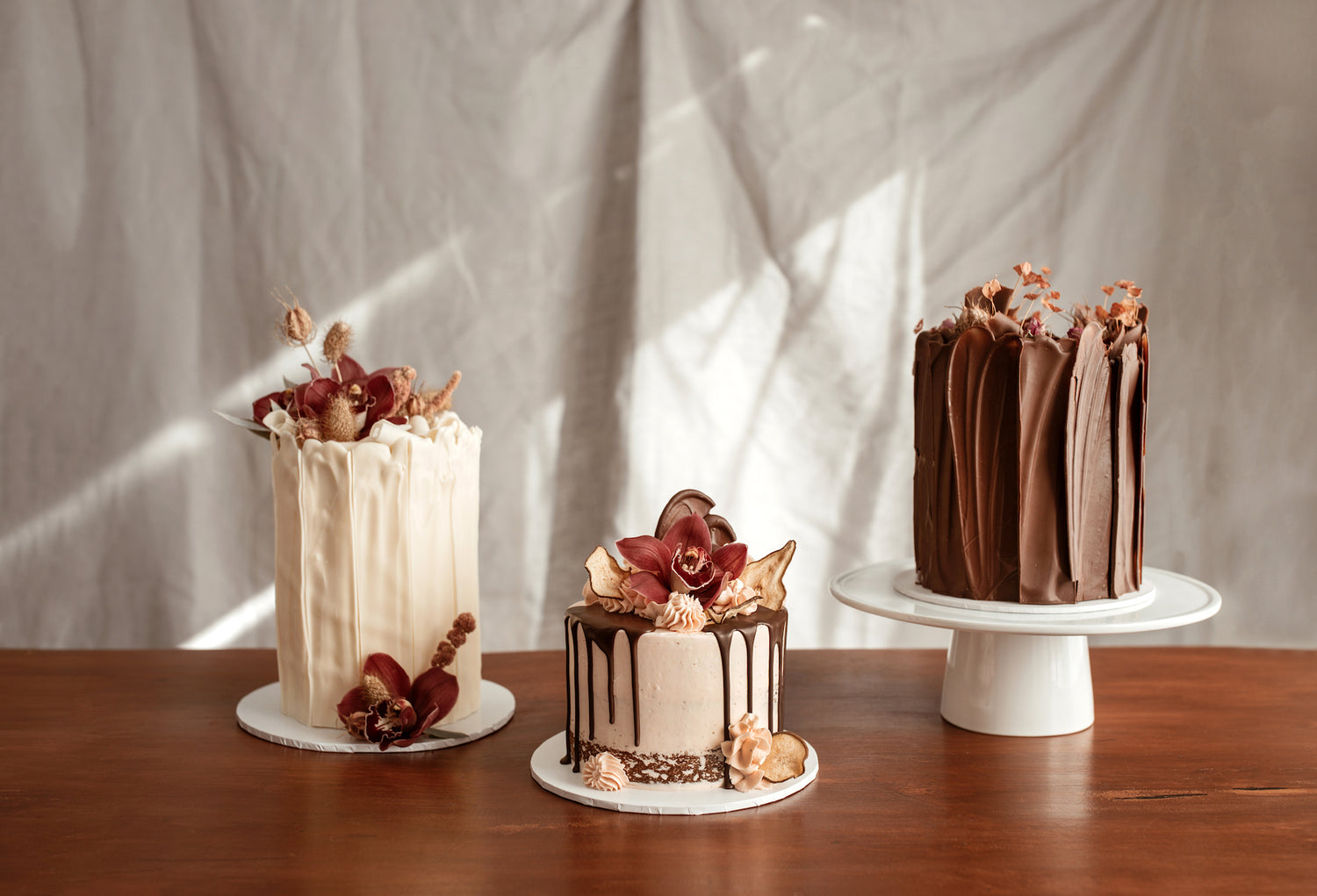 1. Choose your cake style & size
Petite Cake - 15cm (5-8 servings).
Our smallest cake that is cute as a button but big on flavour!
Express Layer Cake - 20cm (10-12 serves) or 24cm (15-20 serves)
The Petites big sister, a larger yet gorgeous express cake for sharing.
Dessert Cakes - 20cm (10-12 serves) or 24cm (15-20 serves)
Our made to order sweet treats for helping cater lavishly to your occasion.
Special Occasion Cakes & Wedding Cakes - 15cm (8 servings) or 20cm (16 servings) or 24cm (21 servings)
A stunning special occasion cake made to delight and spoil any cake lover.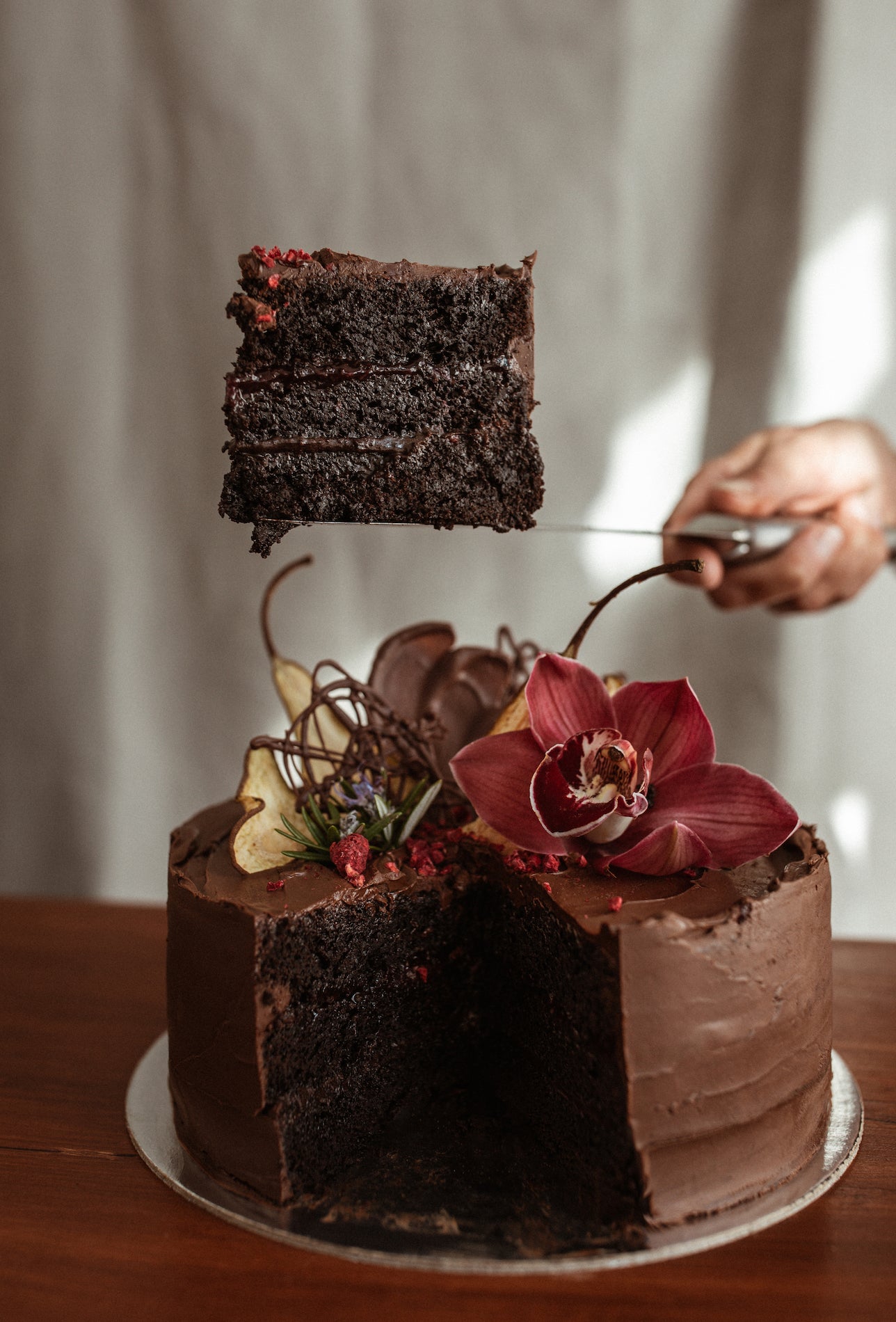 2. Choose your flavour
We pride ourselves on cakes that not only look incredible, but taste delicious down to the very last bite. Each cake size comes available in a range of flavours. We pride ourselves on our vegan and gluten free options too. If there's another special flavour or dietary requirement you have in mind you are welcome to contact us or use the Bespoke Cake Order form to find out if we can accommodate you.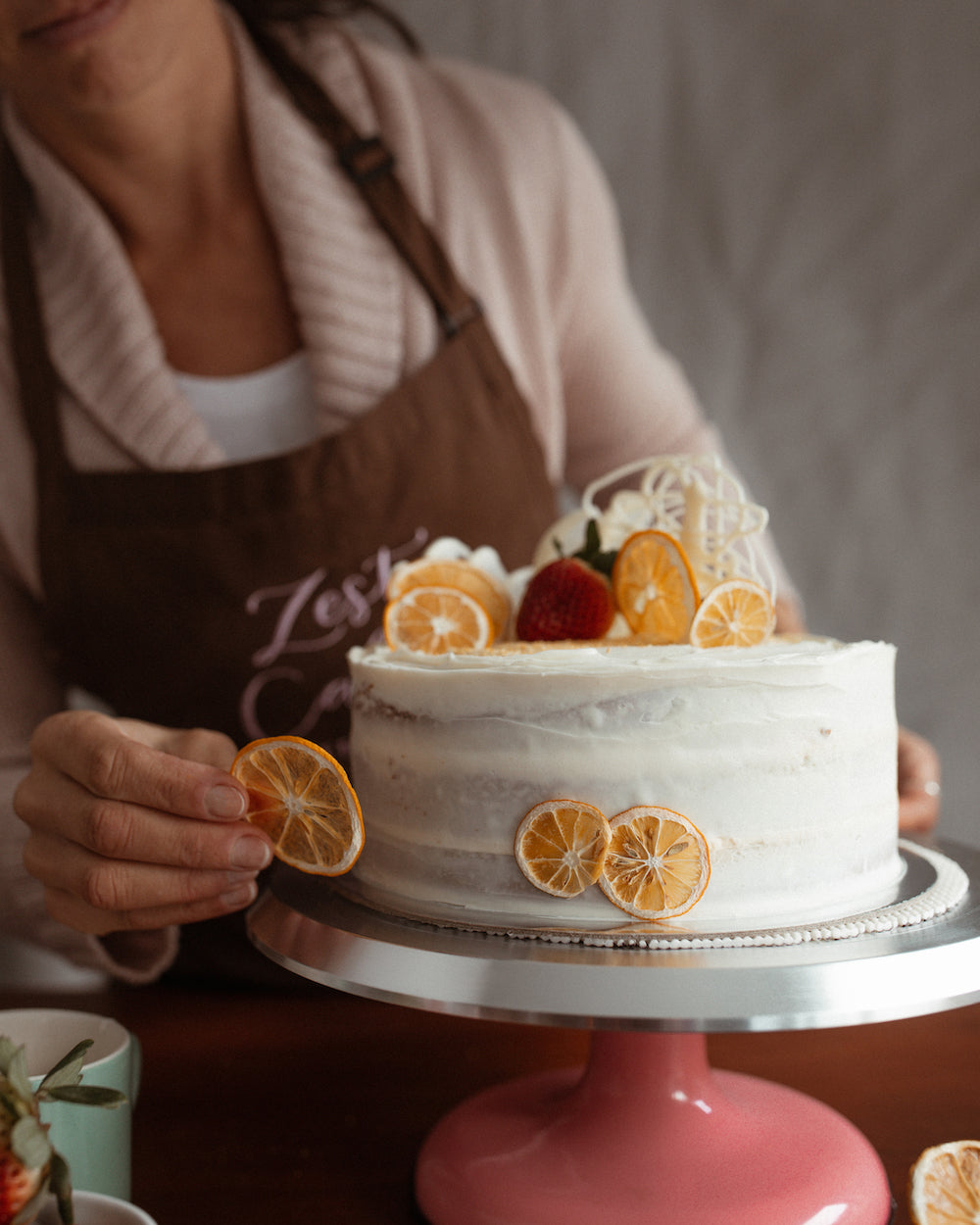 3. Customise your order
Each cake comes seasonally decorated according to the cake type, but we love to help you make it even more special. Choose additions to your cake like candles, extra decorations or a custom message.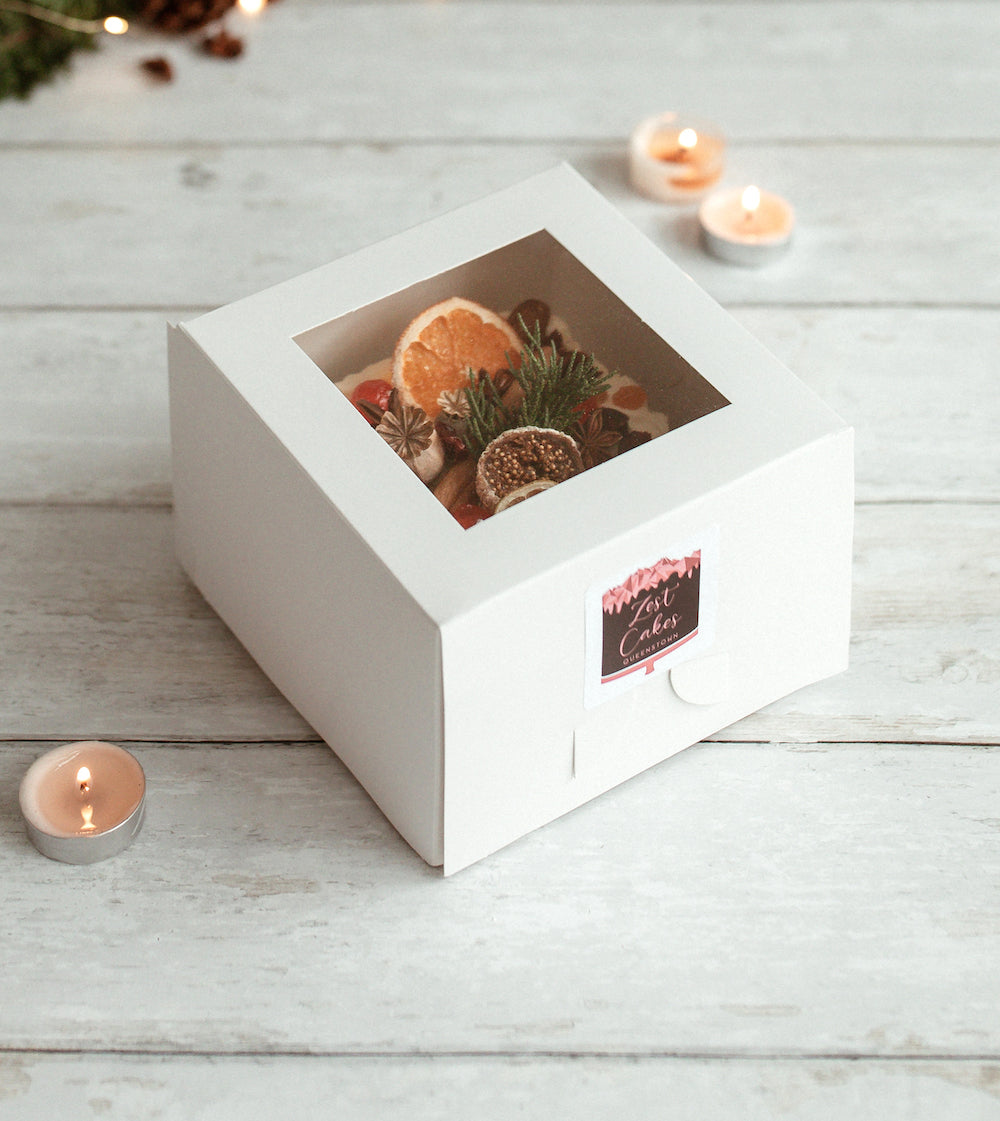 4. Choose your pick up or delivery time
Our cakes are available to collect within our bakery opening hours at 57 Gorge Road. For an additional fee we can also happily deliver our cakes within specific locations in our Queenstown district. Our online store allows you to select what works best for you.
Order your cake!