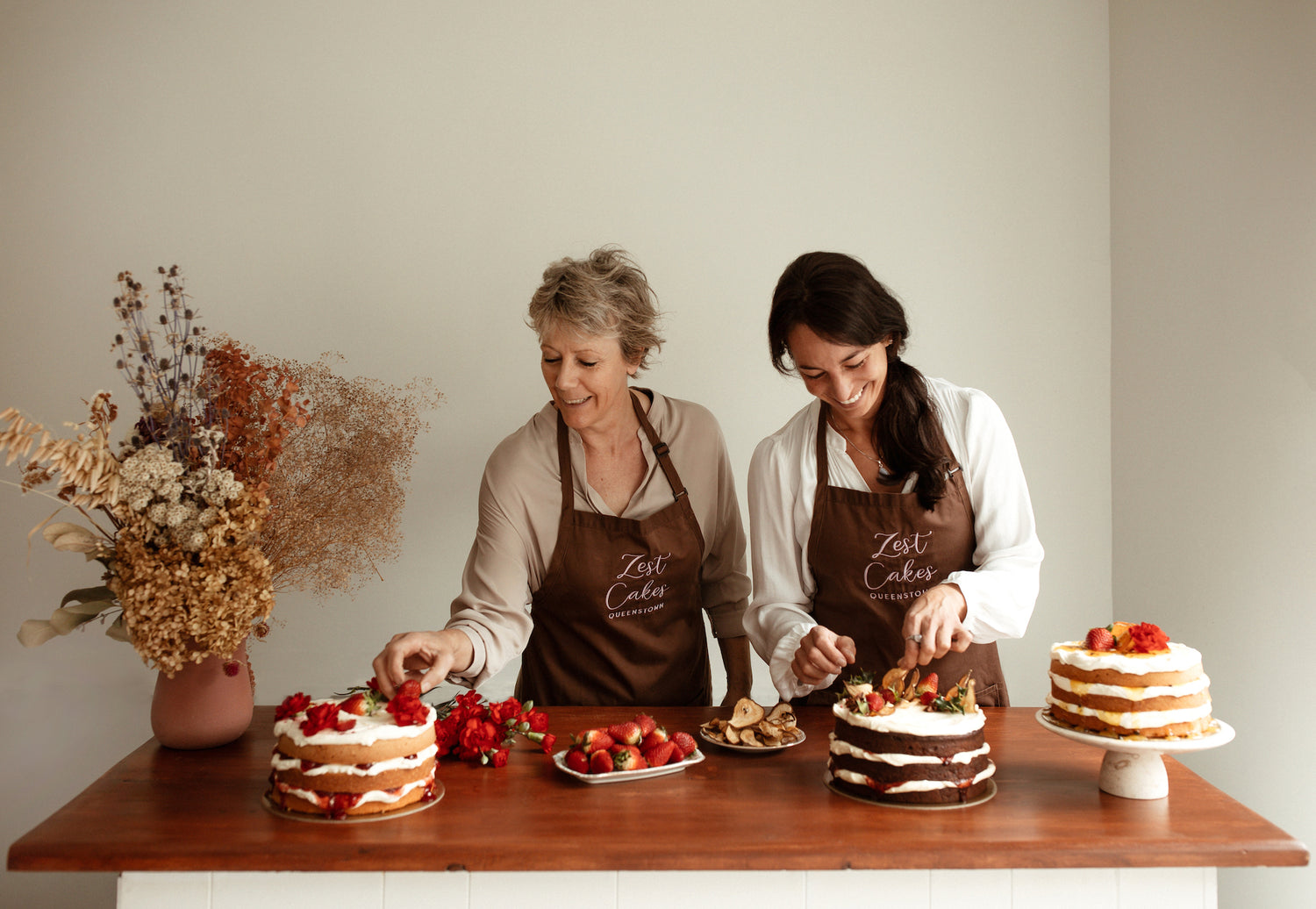 Our Story
Zest Cakes Queenstown is an artisan bakery creating cakes, biscuits, slices and sweet treats in Queenstown, New Zealand.
Originally Zest Kitchen Queenstown, Zest Cakes has been part of the Queenstown community for almost 20 years selling wholesale to businesses in Queenstown and across the South Island. Now, our cakes are available to everyone.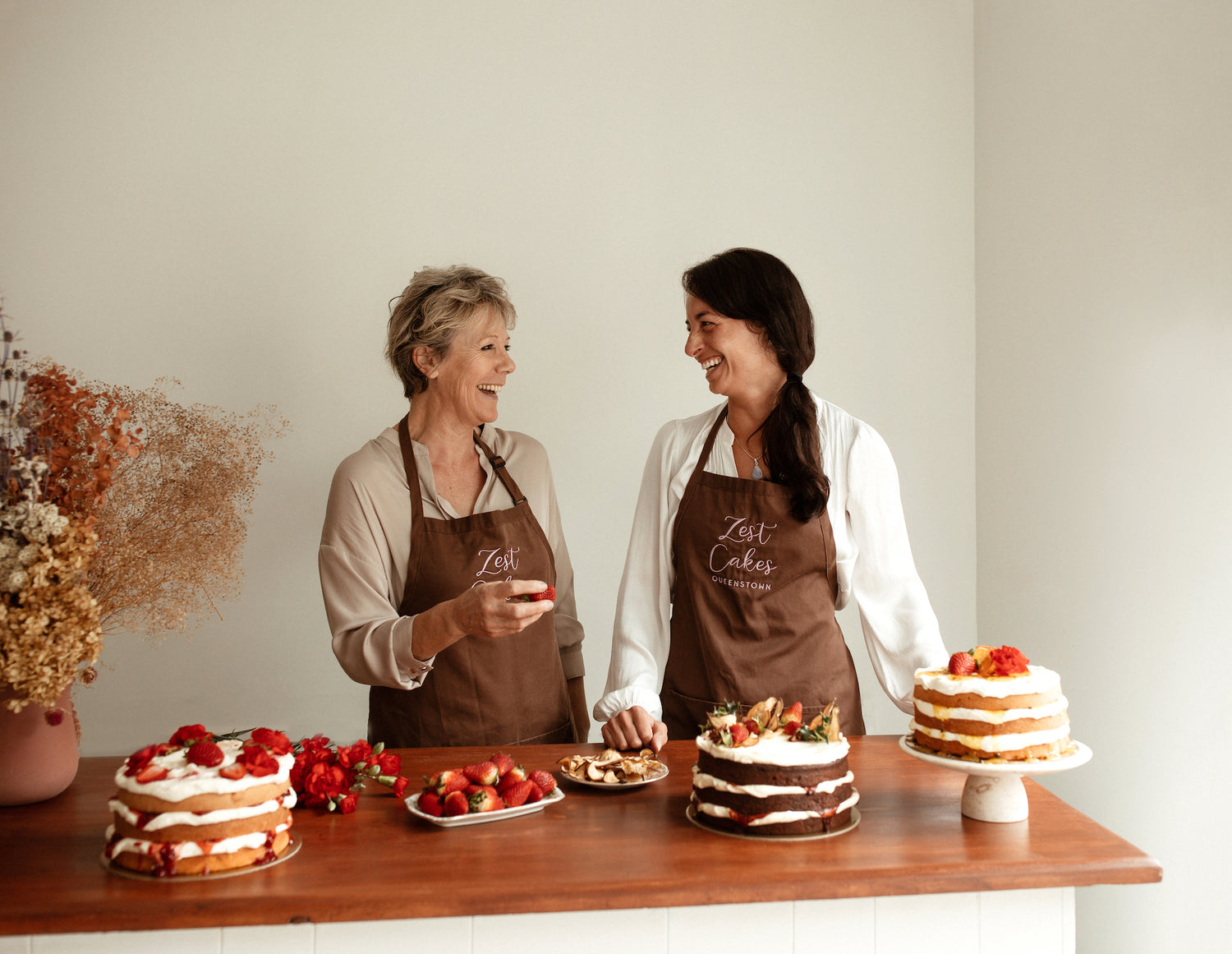 Made with skill & passion
Cake specialists Jenny Lamond and Anouva Settin have more than 50 years' professional cake-making experience between them. They've worked as pastry chefs and head chefs in New Zealand and overseas.
In 2002 Jenny started her own business supplying cakes and biscuits to Raeward Fresh Queenstown (then the Mediterranean Market); her focus was on Kiwi classics handmade with real, high-quality ingredients. Anouva joined the team in 2008 and together, they've developed a delectable range of cakes, biscuits and sweet treats for all occasions, from your wedding cake through to an indulgent morning tea treat!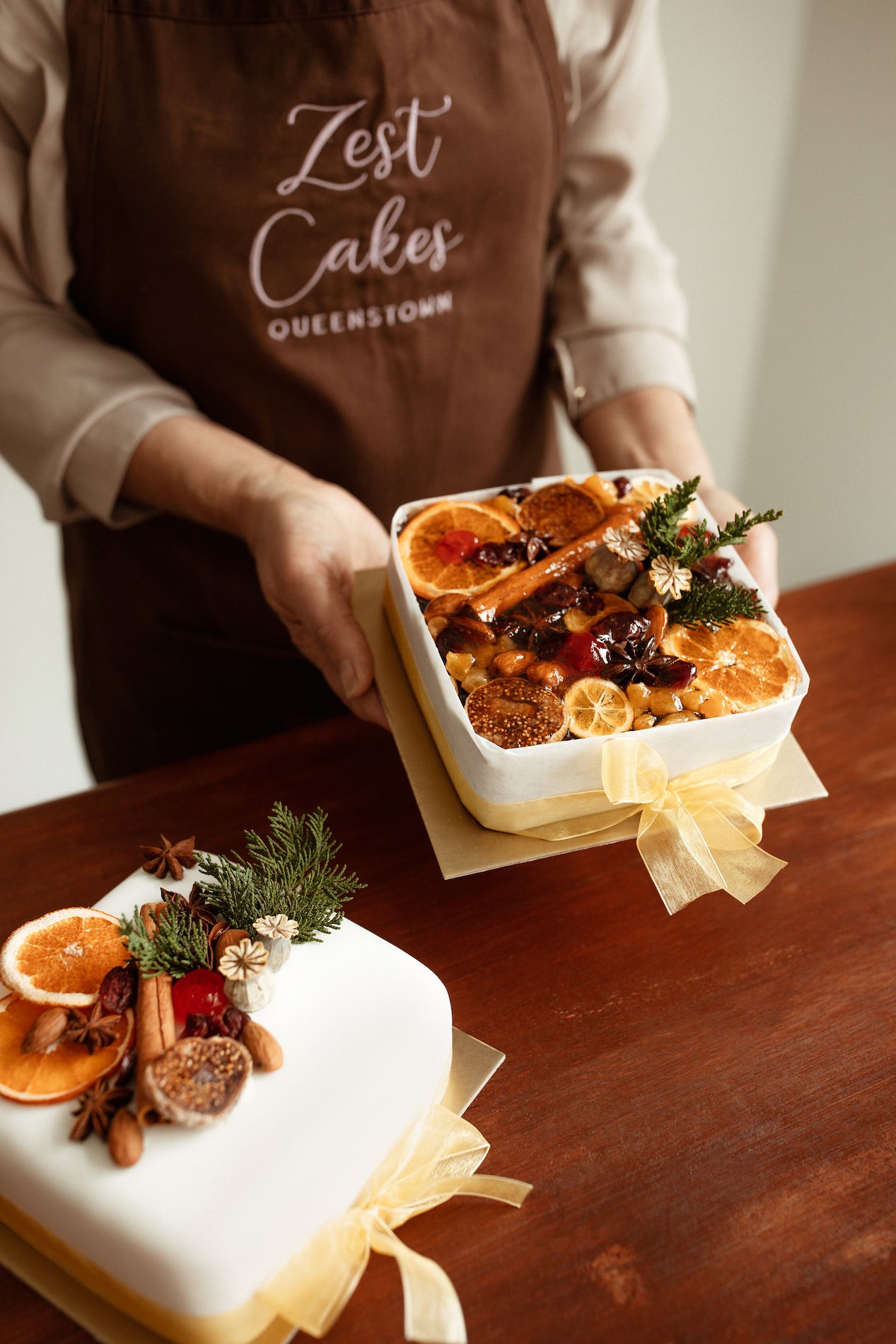 Order your cake today
You've been buying our delicious sweet treat, cakes, slices and biscuits for years through other local businesses, but now we'd like to share our baking directly with you. You can buy Zest Cakes from any of our outlets (yes, we're still at Raeward Fresh!), or directly from us.
ORDER TODAY